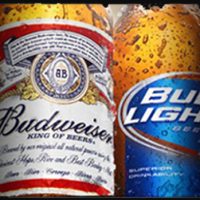 As family and friends gather to enjoy summer with cookouts, pool parties, boat excursions and trips to the ballpark. Budweiser reminds you to Make a Plan to "Make it Home Safely". Whether it's a night on the town, in the backyard or on the water, before the fun starts, designate a driver, or arrange to use a cab or public transportation.
Together we can enjoy these final days of summer, because responsibility matters.
This reminder from Budweiser, United Beverage, A-Plus Auto Service, Mow Better Lawn Care Services and Sunny 101.5.