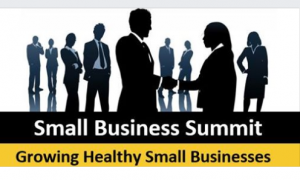 Sign up today to attend the Small Business Summit at Andrews University on Friday, January 26th!  It's a great opportunity for you and your business; we'll have seven speakers – all specialists in their fields, looking to help YOU grow YOUR business.  Save 25% on early registration by signing up before 5pm on January 19th!  Continental breakfast and lunch is provided.
Get your tickets to the Small Business Summit!
For more info on Andrews University Small Business Summit – CLICK HERE!