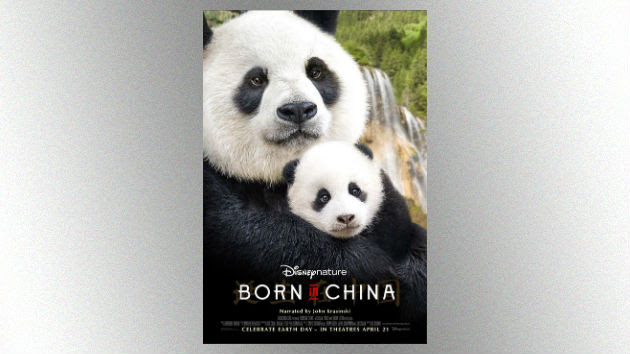 Walt Disney PicturesAmerican Authors have discovered the one thing that will make their new music video irresistible to everyone: baby pandas.
The group has recorded a new song called "Everything Everything" for the soundtrack of the upcoming Disney movie Born in China.  The documentary, narrated by John Krasinksi, explores the wilds of China through the eyes of three different animals: a baby panda, a baby snub-nosed monkey and two baby snow leopard cubs.
The video features footage of the band in the studio recording the song intercut with images from the movie of the baby animals frolicking and generally being adorable.  In a statement, lead singer Zach Barnett says of the song, which will play over the end credits, "[It's] about how life is so much better when you're with your best friends. There are so many exciting adventures in this world and they should be shared with loved ones.   We wanted to channel each of the animals' spirits and journeys into this song."
Born in China opens April 21 — Earth Day — and people who go see it during its opening week will help raise money for the World Wildlife Fund.  Based on the opening-week attendance of the film, the Disney Worldwide Conservation Fund will make a contribution to the WWF to help protect wild pandas and snow leopards.
Disney is the parent company of ABC News.
Copyright © 2017, ABC Radio. All rights reserved.