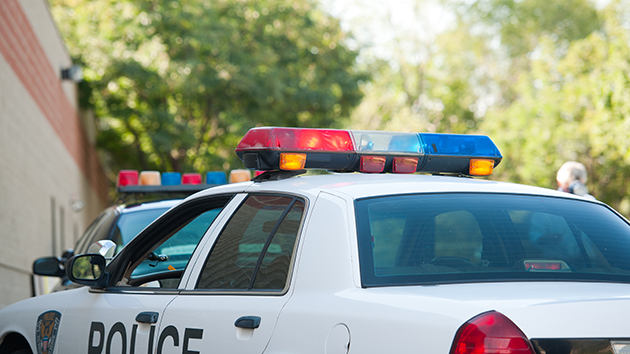 iStock/Thinkstock(NEW YORK) — Authorities are anticipating "some kind of endgame" with Joseph Jakubowski, the fugitive who is considered "armed and dangerous" and sent President Trump a manifesto littered with anti-religious and anti-government rhetoric.
Janesville Police Chief David Moore and Rock County Sheriff Robert Spoden spoke to ABC News' Good Morning America Tuesday morning about Jakubowski, who police say allegedly broke into the Armageddon Supplies gun shop in Janesville, Wisconsin, on the night of April 4 and stole about 16 high-end firearms, likely with the intention of carrying out some sort of revolutionary plot.
"We think there's some kind of endgame," Spoden said in reference to a potential confrontation with the law enforcement community.
The 161-page handwritten manifesto Jakubowski mailed to Trump has already reached the White House, according to police, and its content has concerned investigators.
"With regard to the manifesto," Moore said, "two things concern us. One is anti-religion and one is anti-government [rhetoric]."
A Facebook video recorded by Jakubowski a week before the robbery also provides hints of his possible intentions.
"Revolution," Jakubowski says into the camera in the video. "It's time for change."
Spoden noted that Jakubowski had run-ins with the police prior to disappearing, including one incident in which he tried to disarm a police officer, but this most recent issue is most concerning because of the type of language he has used to describe his potential ambitions.
"He's had a long history of run-ins with local police," Spoden said. "He kind of went in a totally different direction and started talking about revolution and things such as that."
There is a $10,000 reward for information that leads to Jakubowski's capture.
Police have also released pictures of Jakubowski's tattoos in the hope that will help people identify him.
Moore said the police have received 542 leads so far in their investigation.
Over the weekend, police suggested for the first time that Jakubowski may have left Wisconsin, and noted that federal officials are looking beyond the state for him.
This Sunday, police monitored churches out of concerns that he might make a religious service the target of an attack.
Copyright © 2017, ABC Radio. All rights reserved.