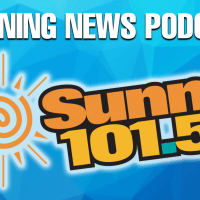 The South Bend school board has approved the removal of Greene Township in southwestern St. Joseph County from the school district, but 72 currently enrolled students will continue their schooling in South Bend unless their parents request their removal. The Township is expected to formally join the John Glenn School District when all the legalities are completed. A number of children living in Greene Township already attend John Glenn under Indiana's open enrollment program.
After earlier denying the deal, a judge has now accepted a plea deal from Sherry Thomas for her role in a series of barn fires in Elkhart County. Her alleged accomplice, Joseph Hershberger, pleaded guilty to eight arsons and was sentenced to 50 years. Thomas will serve 12 years under the agreement. Both still face charges in Marshall and Kosciusko Counties.
Emmy award-winning actress Kirstie Alley has died after a what tunred out to be a short battle with cancer. Her children made the announcement Monday on Instagram. Alley was perhaps best known for her role on the 80s and 90s TV sitcom "Cheers." Kirstie Alley was 71.
Coach Marcus Freeman says injured quarterback Tyler Buchner could be ready to go for the Irish bowl game against South Carolina December 30th. If not, freshman Steve Angeli is the likely starter. We also await decisions on key players headed to the NFL on whether they will play the bowl game.
Monday Night NFL: Tom Brady once again led a comeback as the Tampa Bay Bucs edged the New Orleans Saints, 17-16 in Tampa.
NBA: the Indiana Pacers won at Golden State, 112-104.
Hockey: the Chicago Blackhawks are at New Jersey tonight. The Detroit Redwings play at Tampa Bay.